Collections and Research: the Museum today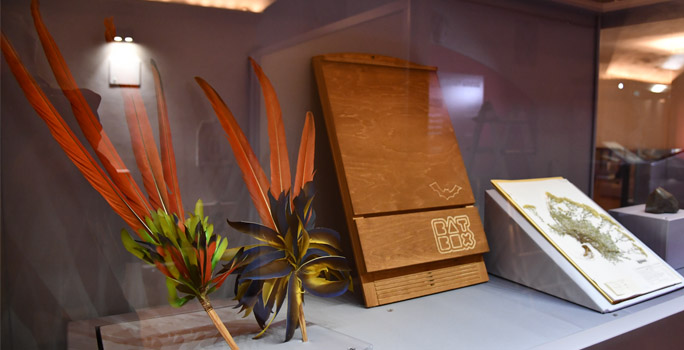 For over two centuries, the Natural History Museum has continued to play a leading role in scientific research. Four examples of ongoing activities are listed here below:
Collaborative Anthropology
One of the most recent developments in museums that house ethnographic exhibits is to provide space for the voice of the peoples from which the collections come. The Yanomami people are one of the symbols of the struggle of the native peoples to save traditional cultures and the natural environment. The Yanomami lifestyle and values are closely linked to the survival of biodiversity in the Amazon today which is more threatened now than ever before.
Citizen Science
"BatBox, a bat for friend" is a Citizen Science project active since 2006 to promote an appreciation of the role of bats in the ecosystem and their conservation through the diffusion of particular artificial shelters, which are installed and monitored by citizens. Over 65,000 batboxes were distributed in Italy, and over a thousand are monitored. This initiative also received United Nations approval.
Plants and Metals
Plants capable of growing in soils rich in heavy metals are the object of current research. The aim is to better understand how these plants can tolerate the presence of heavy metals and to exploit these mechanisms for reclaiming polluted sites or for phyto-mining. Our museum collaborates with other research centers contributing to the knowledge and conservation of "hyperaccumulating" plant species that extract the metals from the soil concentrating them in the leaves to defend them from herbivores.
Planetology
The study of the origins of the Solar System is one of the research sectors in which the curators of the Lito-Mineralogical Collection of the Museum of Natural History are engaged. Recently, meteorites were collected during an expedition carried out by the Museum in the Desert of Lut, Iran. The curators were able to collect 45 new meteorite specimens which altogether weighed 3.6 kg.