The Basilica of San Lorenzo and the Museum of Natural History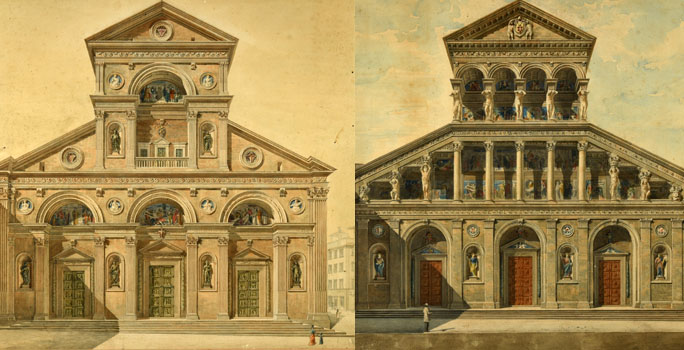 Associating the two institutions immediately leads to the figure of Niels Stensen, a Galilean scientist and bishop buried in San Lorenzo at the behest of Cosimo III. The collections of "Steno" Minerals are kept in the Natural History Museum along with objects from the complex of works that belonged to the so-called Treasure of the Medici, including the lower part of a double jasper cup donated by Clement VII to San Lorenzo for the relics tribune.
Two studies for the façade of the basilica, made in 1876 by the architect and botanist Emilio Marcucci, belong to the Museum's collections due to the friendship and collaboration between Marcucci and the botanist and explorer Odoardo Beccari.
Finally, it is worth mentioning that in 1754, in the Parish of San Lorenzo, the great wax modeller Clemente Susini was born. Susini, at the turn of the eighteenth and nineteenth centuries was the head of the Officina di Ceroplastica which produced the extraordinary ceroplastics famous throughout the world.