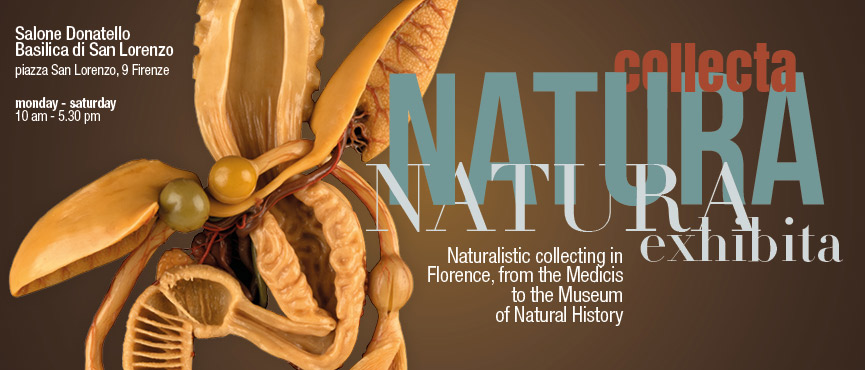 Every Friday, Saturday and Sunday, starting from 31 July, "Natura collecta - Natura Exhibita" re-opens to the public.
Access to the exhibition is by guided tour only of the duration of 60 minutes. Reservations are required. There are 4 time slots to choose from on Fridays and Saturdays (10.30 am, 11.30 am, 3 pm, 4 pm) and 2 slots on Sundays (3 pm and 4 pm).
Pre-formed groups and schools can book a tour outside of the set schedule, during the opening hours of the Complesso Mediceo Laurenziano.
The cost of the visit is € 5 per person (€ 50 for groups and € 30 for schools).
All accesses will be in compliance with the provisions of the current legislation for the Covid-19 emergency.
During the dates of 9, 14, 15 and 16 August there will be no guided tours and no visits are possible.
The exhibition itinerary opened in December 2019 in the Salone Donatello of the Basilica of San Lorenzo since the 'La Specola' Museum had planned a temporary closure for major renovation works. The University Museum System has put on display 150 pieces among the most significant of its collections and representative of the various disciplines: from ethnology to zoology, botany and earth sciences.

Info and bookings
Servizi didattico divulgativi SMA (University Museum System's Education services)
tel. 055 2756444 (Monday to Friday, 9 am - 1 pm)
edumsn(AT)unifi.it