Guided tours
introduzione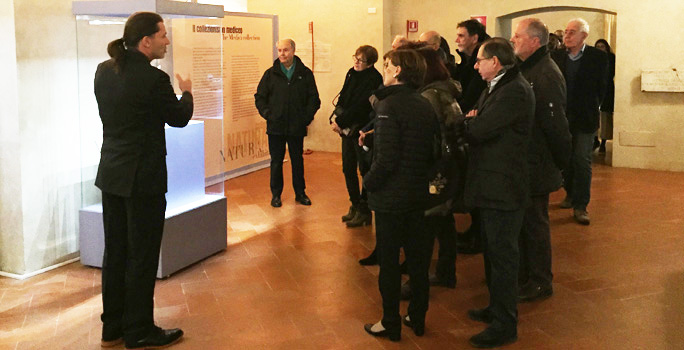 Every Saturday, at 3 p.m. and 4 p.m. the University Museum System is offering guided tours of the exhibition.
The duration is approx 45 minutes.
The cost of the guided tour is 3€ per person on top of the entry ticket.
Bookings are not mandatory but highly recommended.
The Museum System also offers guided tours for groups of up to 20 people and school groups, on days and times to be agreed with the educational services, available in English on request.
The cost of the guided tour is € 50 for groups, reduced to € 30 for schools, to be added to individual entrance tickets.
Reservation is mandatory.
Bookings and information
University Museum System Educational Services
phone: 055 2756444 (Mon/Fri 9 am-5 pm)
edu.msn(AT)unifi.it
last update: 24-Feb-2020